We can now offer a full range of aerial photography and videography services, we have a CAA approved drone pilot, fully insured for commercial work.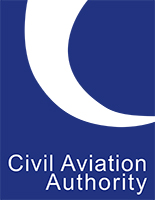 Aerial photography/videography
By using the drone to take photos and videos from the air you can capture a much larger area quickly and with high quality imaging. Either for personal use or business/corporate events.
Also a great gift idea!
Land and Site surveys
Our drone can provide you with a survey of your land or site. Using a drone to fly over is much quicker than having to walk around the whole site.• Roof and building surveys
This saves time and money as no need for scaffolding, working from the ground we can quickly and safely provide you with images and videos of your roof/structure.
Environmental erosion surveys
We can fly the drone along the coast providing images or videos to show erosion from the sea.
Promotional videos/photos
To promote your business or for selling property we can provide high quality images and videos. We can film sports matches providing a birds eye view of your game, holiday park promotional footage, outdoor pursuits, water sports etc……
Night time work
As our pilot is trained and licensed for work at night we can provide photography or filming for evening/night time events such as firework displays or Christmas light switch ons.